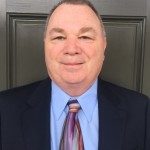 Bob is a wealth management consultant and financial architect, helping successful families and business owners secure their businesses, protect their financial health and wealth and provide a legacy for themselves and their families. With diverse experience as a CPA, CFO, business owner and advisor, he skillfully zeroes in on the key issues that matter to his clients.
Utilizing a comprehensive discovery process, he works with clients to help them identify and prioritize their personal and business goals. With this clarity, he is able to focus on developing and implementing appropriate strategies to grow their business and improve their income and quality of life.
Bob's professional background includes over 30 years as a tax professional providing accounting, tax and compliance services. As a long-time advisor and consultant, he counsels clients on income and estate planning, family asset protection and management, business operations and succession planning.
He is also CFO and Marketing Director for Brian Keselowski Motorsports LLC, a NASCAR Sprint Cup Race Team.
Bob has served on the boards of non-profit organizations supporting the arts and education. He is the past Treasurer and Vice President of the local Chamber of Commerce and is also a supporter of the Foundation for Art & Preservation in Embassies (FAPE).
He enjoys spending time with his wife, 4 children, two adorable grandsons, 2 dogs and 1 cat. His interests include a passion for travel, NASCAR, music and golf. His motto is "If not now, when?" He splits his time between his homes in New York and Charlotte, North Carolina.