We believe in the importance of building a deep relationship with you as well as with your other advisors. That means we continue to work closely with you and your team to implement and revise your wealth plan as needed. By listening and understanding your needs, we are able to guide you in assembling the right experts for you (including accountants, attorneys, insurance brokers and others) and manage them to ensure everyone is working together in your best interests.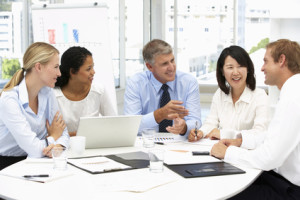 Questions we discuss include:
Are you satisfied with your other advisors?
Are they working together effectively?
Do your advisors communicate with you in a manner that you understand?
How will your wealth plan be implemented?
If your circumstances change, who ensures your team is aware of the changes and makes appropriate adjustments?
Are you seeing progress in meeting your goals?
How are you measuring progress?
Does your family take part in the discussions with your team?
Learn more about our services and approach.