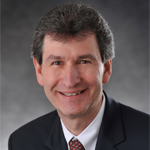 As a Financial Architect, Ira counsels clients on properly managing their wealth to preserve and grow their estates, while producing the structure that will sustain and improve their quality of life, assist them in meeting their financial goals, and minimize their tax burden. He partners with the necessary experts – whether accounting, financial or legal – to create a team that will focus on developing effective estate, financial and retirement strategies for each client and their loved ones.
Ira brings a very different approach to wealth stewardship compared to your average advisor. With more than two decades of diversified experience, he utilizes his expertise in the fields of law, accounting and business to best serve his clients individualized needs and to help them gain clarity around the necessary steps for them to gain peace of mind.
His professional background includes serving as a Trusts and Estates and Elder Care Attorney and Fiduciary Accountant. He specialized in the areas of estate and tax planning while practicing law for two boutique firms located on Long Island and New York City. Additionally, he was an integral member of the Trusts and Estates and Succession Planning Division for one of the top ten national accounting firms.
Ira is a strong supporter of the arts, sports and entertainment industries both personally and professionally. He is a business advisor to a NASCAR race team and contributor to such organizations as the Foundation for Art & Preservation in Embassies (FAPE) and Arts Horizon.
A devoted animal lover, Ira also is an advisor to and past board member of an animal rescue organization. As part of his practice, he counsels clients on providing for the care of their pets in their estate plans.
Away from work, Ira enjoys spending time with his wife and their three rescued cats. His hobbies include golf, baseball, photography and traveling our great nation visiting the wonders of our National Parks.