The essence of stewardship is the careful and responsible management of something entrusted to one's care. We believe strongly in the idea of stewardship. In our personal lives, we're proud supporters of the U.S. National Parks System. In our professional lives, we're passionate about growing, preserving, and protecting your resources for today and the future. Our mission is to be your wealth steward.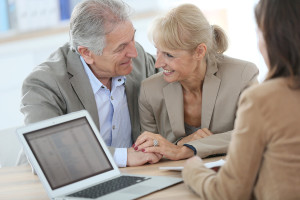 Drawing on over 50 years of diversified experience, we take a comprehensive and consultative approach to wealth stewardship. Our company is based on the principle that only by understanding your unique needs, goals and concerns, can we create a personalized financial plan that will have a substantial impact on your quality of life. We believe in fostering strong mutual communications so you feel confident your objectives are being met. We seek to educate and empower you to make solid financial decisions that give you peace of mind.
By utilizing a collaborative 5 step approach and working together with your other trusted advisors – lawyer, accountant, etc. – we develop and execute customized strategies that help you build and preserve your wealth, protect your family and secure your legacy.
As an independent Registered Investment Advisor (RIA) firm, we have no propriety products or funds that could cause conflicts of interest. We focus on your goals and have a fiduciary duty to always act in your best interest.
Principals
Robert Jurgens, CPA
Ira Schack JD, MBA, CFPTM